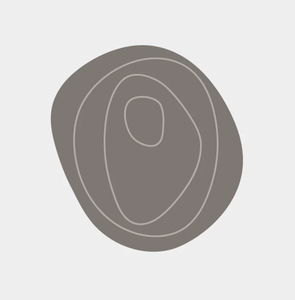 Zen Kokyu Regular Lessons
Regular price
Sale price
$500.00
---
Led by Zen Kokyu founder and instructor, Yuki Shiina, this is a comprehensive 3-month program that will teach you the Zen Breathing method to help improve your posture and breathing over 7 lessons.

This regular lesson will provide you with all the tools to:
- Continue practicing the Zen Breathing method confidently on your own or with your friends
- Incorporate Zen Breathing into your daily lifestyle
- Build confidence and appreciate the wonders of the human body

The Zen Breathing method trains your body to return to a comfortable, natural, proper posture. This will in turn improve your breathing and allow for more deeper and comfortable breaths.

By focusing on and practicing the Zen Breathing method every morning during the 7 sessions over a 3-month period, you will slowly but surely start to experience positive changes in your body and your mindset.

This 3-month program will teach you to utilize your natural breathing abilities and strengths, and the wonderful power of nature to enrich your life, and nurture an appreciation for life and our ability to breathe.

Instructor: Yuki Shiina

Event Dates:
 November 11, 2023 (Saturday)
 November 25, 2023 (Saturday)
 December 2, 2023 (Saturday)
 December 16, 2023 (Saturday)
 January 6, 2024 (Saturday)
 January 20, 2024 (Saturday)
 February 3, 2024 (Saturday)

Time: 13:00 - 14:15

Class Capacity: 6 participants per session(Minimum Number of Participants: 3)

Sessions: 7 sessions over a period of 3 months

Eligibility: Open to all, including first-time participants and those who have already participated in a Zen Kokyū course.

Location: Yoyogi, Tokyo

Course Fee: $500-

Items to Bring:

-One bath towel
-Drinks
-Comfortable clothing for sitting cross-legged (There is a changing room available.)

Important Notice:

Please refrain from wearing stockings and tights. (For those wearing stockings or tights, please bring socks with you.)
In consideration of individuals with chemical sensitivities, we kindly ask participants to avoid wearing clothes washed with detergents or fabric softeners containing chemical fragrances on the day of the event. If you require such items, we request that you purchase new clothing for participation.
In case of an emergency with the instructor, the event may proceed with a substitute instructor.Thank you.



Cancellation Policy:

If a refund is required due to a cancellation, please inform us of the bank account details for the refund via the "Contact Us" form in the upper right corner of the screen.
If you have made a payment using a credit card, in the case of cancellations made more than two weeks in advance, we will refund the remaining amount after deducting a credit card refund processing fee (5% of the registration fee). Thank you for your understanding.

Cancellation Refund Rates:
 2 weeks to 1 week before the event: 50% refund + processing fee deduction
 6 days to 2 days before the event: 70% refund + processing fee deduction
 On the day before or the day of the event: 100% (no refund)

If you have any further questions or concerns, please reply to this email or contact us at moshikomi@zenkokyu.com.